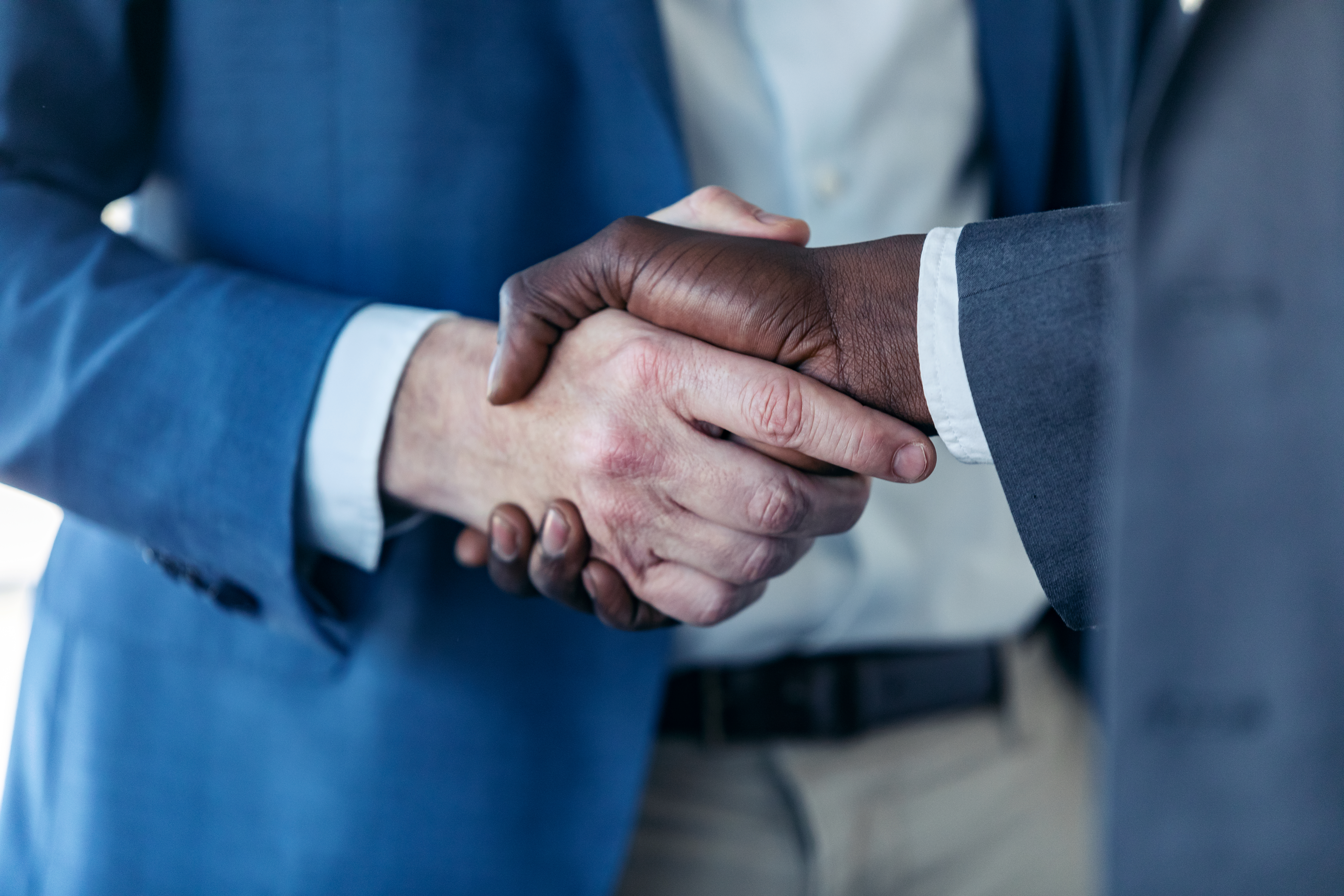 Lady Gwen and I give God all the praise and glory for the work He is doing through Faith Christian Center Church. We know that the Lord Jesus Christ Himself with the help of the Holy Spirit is the senior partner in all of our endeavors. As He issues the orders, we simply obey and enjoy the fruits of obedience.
The purpose of this ministry is to do our part to fulfill Acts 6:7, "And the Word of God increased; and the number of disciples multiplied in Jerusalem greatly; and a great company of priests were obedient to the faith."
After many years in ministry, we are growing each year. Our call is to teach the Word of faith and provide a visible example of uncompromised integrity and excellence. We must help each person to come into a saving knowledge of Jesus Christ, understand their purpose and maximize their potential and productivity in life in a manner which glorifies God.
Just as Jesus increased the number of disciples from 12 to 70 in order to expand His mission, so the Lord has directed Faith Christian Center Church to invite partners into this vision.
Partnership with Faith Christian Center Church involves a covenant connection. It is a commitment to assist Pastor Carlton J. and First Lady Gwen Sharp with fulfilling their God-given destiny to impact the lives of millions by spreading the Gospel worldwide. Every soul that is saved and life that is changed through FCCC is credited to the heavenly accounts of our Faith Partners.
WHAT IS A PARTNER
A partner is "one who shares responsibility in common activity with another individual or group."
A Faith Partner of FCCC is "someone who is committed to this ministry and shares its vision."
Partnership is "the relationship between people who support one another in the achievement of a common goal."
By no means is partnership just an avenue through which to raise finances. Instead, it involves a mutual exchange of faithfulness. Pastor Carlton J. and First Lady Gwen Sharp faithfully and actively pray on behalf of our Faith Partners daily. They declare the blessing, the empowerment to prosper and excel, on our Faith Partners. Faith Partners of this ministry have a right to connect to the anointing that is on this ministry so that they, too, can prosper spiritually, socially, mentally, physically, emotionally, and financially.
PARTNERSHIP BENEFITS
As you share your heart, prayers and resources in partnership with this ministry, we pray and believe that you will partake of the revelation, anointing, healing, victory and prosperity that are upon this ministry.
AS A PARTNER, YOUR COMMITMENT IS:
Pray for this ministry regularly.
Support this ministry with a monthly financial commitment.
Support "FCCC" crusades or meetings in your area.
Always uplift the ministry with faith filled, positive words.
AS A PARTNER, YOUR BENEFITS ARE:
Regular prayer from this ministry for your success and victory.
Monthly CD teachings by Pastor Sharp.
Official "FCCC" Partner Membership Card that enables you to a 20% discount on Pastor Sharp's CD's and DVD's.
Yes, Pastor Sharp, I would like to become a partner in this ministry (Faith Partnership) – (complete all spaces in the form). I commit to support this ministry with my prayers and financial support for a period of twelve months. I will send my first offering to begin my partnership right away.
https://www.ahs-usa.com/mcbm/DonationSetupGuest?ccode=1029338264